Why we invested in Cypherleak?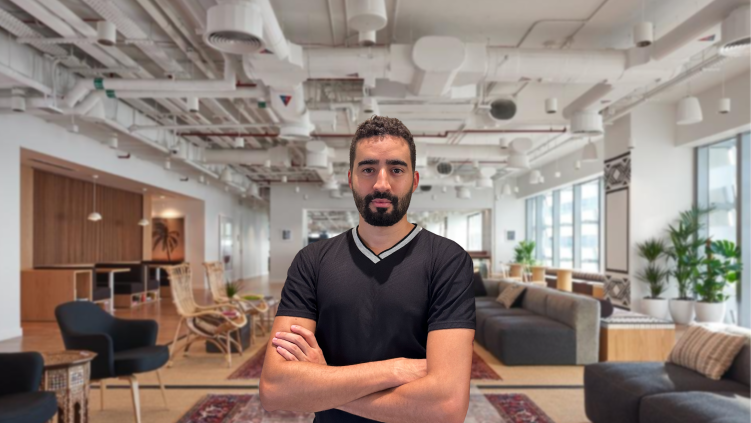 The market opportunity : 
Cyber insurance represents a major growth potential in MENA, especially for SMEs. Globally, cyber insurance is accelerating, with premiums to top $23B by 2025 as insurtechs like Cowbell Cyber and others reinvent underwritingand distribution. However, MENA lags still below $1B in 2021 premiums, with high costs and limited expertise hindering SME adoption. Though demand drivers like increasing threats, digitalization, and regulation are converging. With a 25% CAGR, MENA cyber insurance could reach $5B by 2028.
SMEs are the largest opportunity, comprising over 90% of MENA businesses. Losses average $200k as attack frequency rises, with 60% of small businesses closing post-breach. But underwriting SME risk is challenging due to information asymmetry, causing high premiums. Insurers struggle pricing accumulated exposure given limited data and fragmented policies.
Emerging MENA insurtechs like Cypherleak seek to unlock SMEs using connectivity and data analytics to dynamically rate policies. The future promises comprehensive, affordable cyber insurance that continually monitors, mitigates, and transfers risk.
The question is no longer if a cyberattack will occur, but when. It's a risk not to be feared, but to be managed. Understanding the importance of cyber insurance has thus become crucial for the survival and growth of SMEs. Here's why.
The solution
Cypherleak provides a cyber risk monitoring and rating platform tailored for SMEs that often lack in-house security expertise. The solution offers automated data collection across threat vectors like leaked passwords, exposed digital assets, and dark web exposure. It then continuously monitors threats and produces an easy to understand cyber risk score and recommendations. This allows SMEs to benchmark and improve their security posture.
It is worth saying that the current cyber insurance policies are not working much on the digital age. The whole category has shrinked in the region with major underwriters offering no capacity anymore, which is concerning knowing the MENA region is one of those regions where ransomeware is the highest in the world. I let you guess why…
Our thesis
As an insurance innovation house, investing in capabilities we are missing is essential to fast track our solutions on the market. Investing and working with an early stage fast growing SME cyber security startup in the region is strengthening our capabilities in cyber insurance.Cyber Insurance: A Safety Net
Cyber insurance is not a luxury but a necessity. It acts as a financial safety net, covering the costs associated with cyber incidents. From data breach response to legal defense, cyber insurance can be the lifeline that keeps an SME afloat in the turbulent waters of the digital world.
How we met the founder. Why we invested?
We met Amine more than a year ago and built a long the way a natural and strong relationship. He just reached out to us for a call to discuss the insurance industry as a potential playground for Cypherleak. Amine's relentless effort to turn his years of knowledge and market insights into an actionable product for the underserved SMEs in insurance was great to witness. Along with his 2 co founders, the team has what it takes to grow a leading startup in the region, they understand the MENA cyber landscape and SME needs. The platform is tailored to be easy for non-experts. It utilizes extensive threat intelligence sources for comprehensive coverage. Early traction a major global insurer validates the product-market fit.
On the insurance front, Cypherleak approach has the potential to enhance the underwriting processes via security analytics. Policyholders also benefit from guidance to improve their defenses. Better visibility ultimately allows insurers to service more customers, manage risk more effectively, and maximize the value of an invaluable product.
Lastly but not the least, Amine has aced our Insurtech MENA competition and has been chosen by a jury of 7 VCs asthe winner of the early stage track. He is actually closing his acceleration with Techstars in UAE, and already getting a lot of investor traction.
What

can be improved?
Of course not everything is bright on the picture, Cypherleak has still multiple challenges to solve. With the latest round, they need to build the right team to realize the insurance industry opportunity, and get ready for a bourgeoning competition that will come rather fast, surfing of the success of Cowbell Cyber (portfolio company), Boxx, Stoik, Coalition.
Talk to us!
We remain bullish on cyber insurance as we are exploring another potential investment, especially in Qatar, where we're overseeing closely another player, with high growth potential.
We are Digital Venture Partners, the venture builder of QIC with a CVC arm. Everything on us is to be found in here: CVC
About the author: